Style & Select is the number 1 outfit coordination tool in the industry.
Easily style your clients in 3 easy steps! Fill out the styling questionnaire, select and coordinate your favorite outfits, and e-mail your clients their custom style board for easy shopping. Members can create access codes, add client closet items to be incorporated in their results, add their profile to the Find a Photographer map, and get member exclusive coupons!
Starting Thanksgiving Day at 9 am CST, Style & Select will be offering doorbusters and a 25% coupon through till Cyber Monday.
DOORBUSTERS include:
SSBF50 for 50% off (5 Available)
SSBF30 for 30% off (10 Available)
SSBF25 for 25% off (Through Cyber Monday)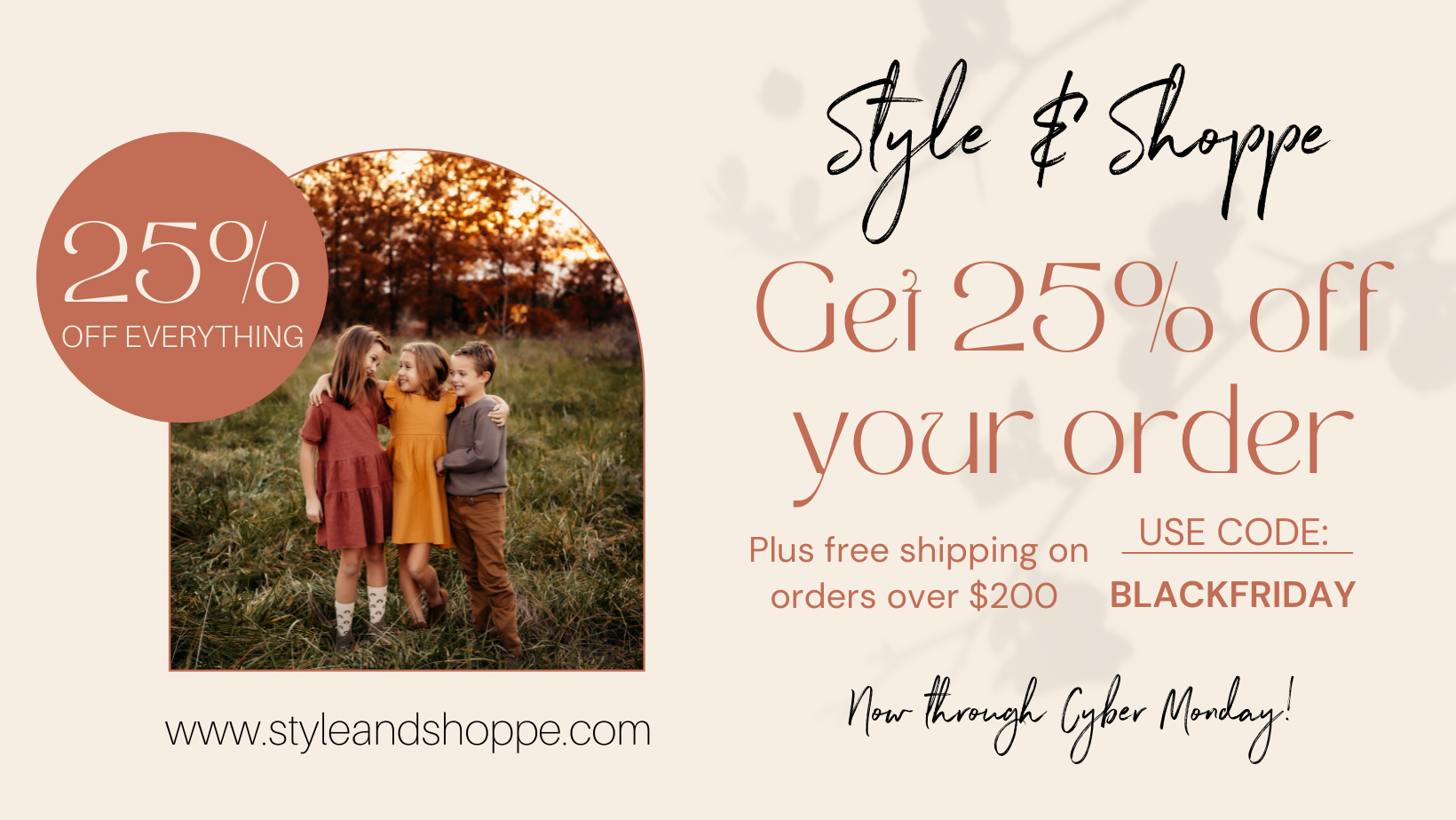 Style & Shoppe is the sister company to Style & Select offering hand curated pieces meant to be perfect for your next photo session, event, or everyday wear.  This boutique is open for anyone wanting timeless, high quality outfits!   Save 25% off everything (plus free shipping for orders over $200).
Code: BLACKFRIDAY at checkout.

Unraveled Academy is a photography school where photographers at any skill level are welcome.  Join this amazing group to have access to hundreds of courses from industry experts, networking opportunities, access to mentors, and a nurturing community where you can grow and create without fear of judgement!
Get $100 off all online workshops on Black Friday (no code needed)
Get a free month on Cyber Monday using code: CYBERMONDAY

Jordan Brennan Photography 20 LR/ACR brushes that will correct skin tones, add drama, bring back skies & so much more! You won't want to pass up this amazing deal that will save you time on your edits, and make your images pop!
code: JORDAN30
Embrace LR/ ACR presets are easy to use, give a unique look to your image, and are sure to set your work apart! Save time with these presets that keep skin tones natural, and give your photos a natural and cohesive look.
Save 50% off presets Nov. 22nd-26th plus get 1 month membership to Embrace All Access-presets & editing! (no code needed)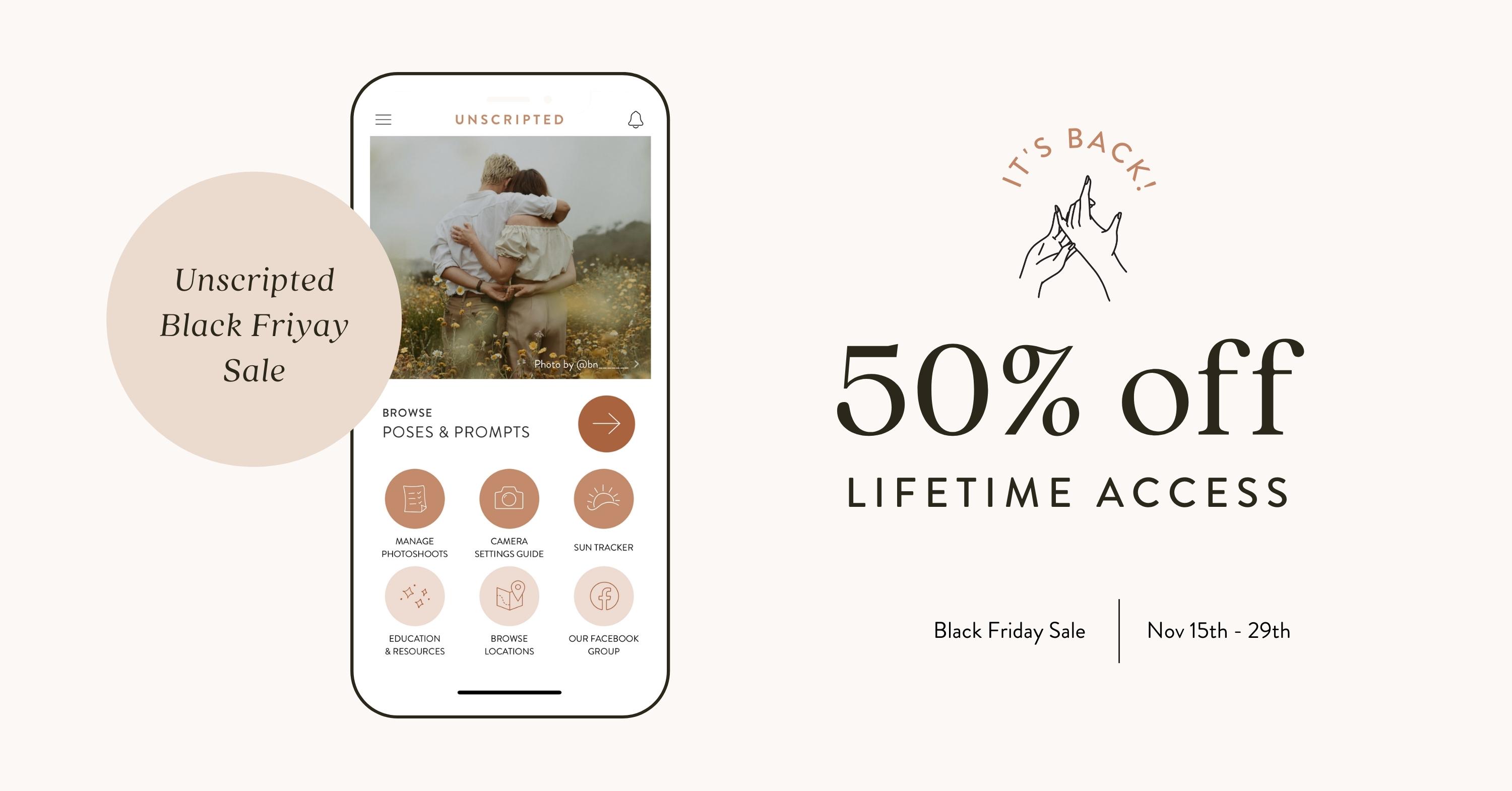 Unscripted is a must have photography app featuring original and creative posing guides for various sessions! Not only does unscripted include posing guides, but it also has helpful tools such as photoshoot managers, camera settings guide, and a sun tracker!
Get lifetime access for 50% off now through Nov. 29th! (no code needed)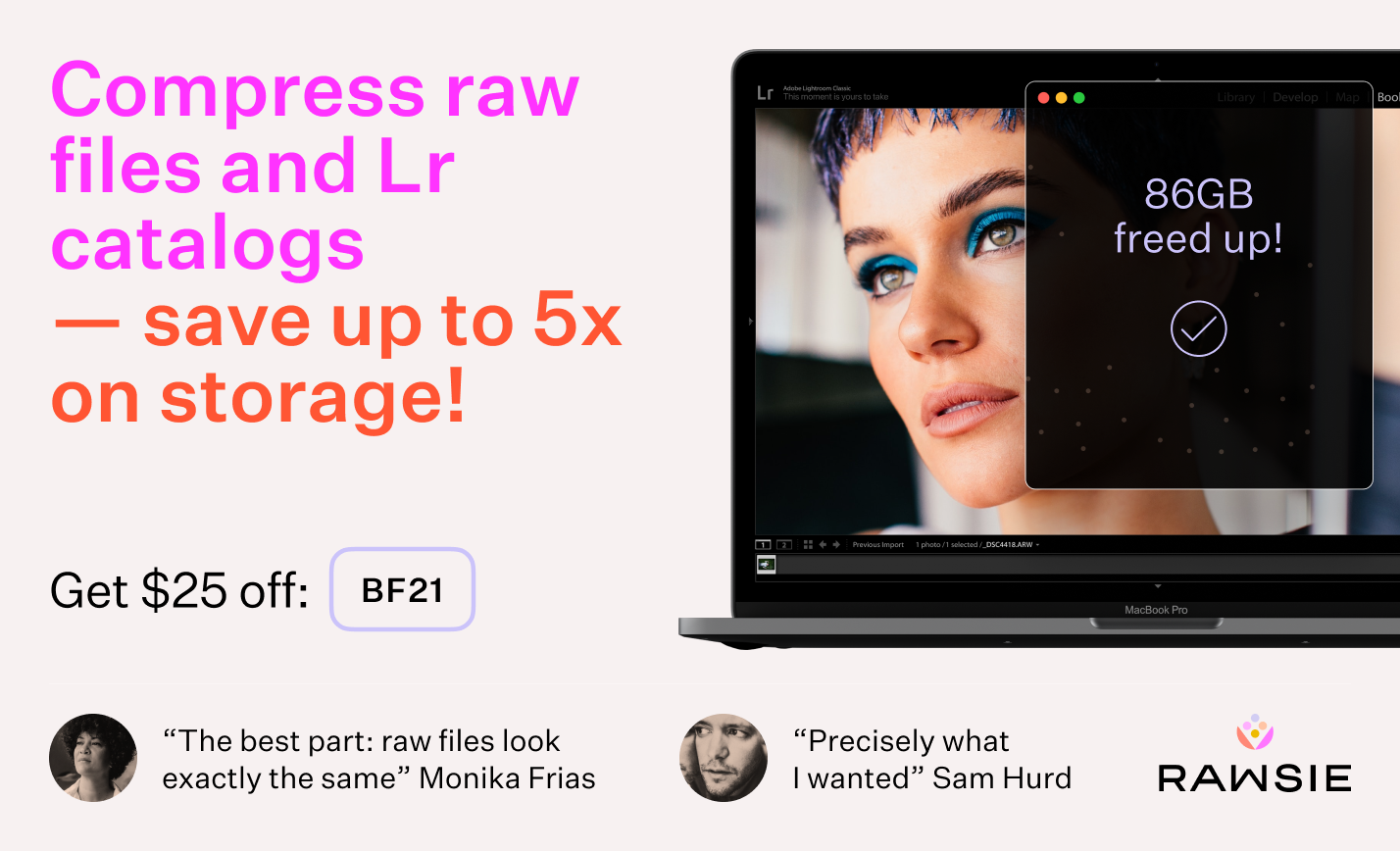 Rawsie is a professional software for photographers allowing raw image compression with no quality compromise.
-Save hundreds on new HDD/SSD and NAS upgrades
-enjoy faster remote upload/download speed and extra cloud capacity with no plan upgrades
-Cull, edit and share your work up to 5 times faster with smaller raw files
Get $25 off using code BF21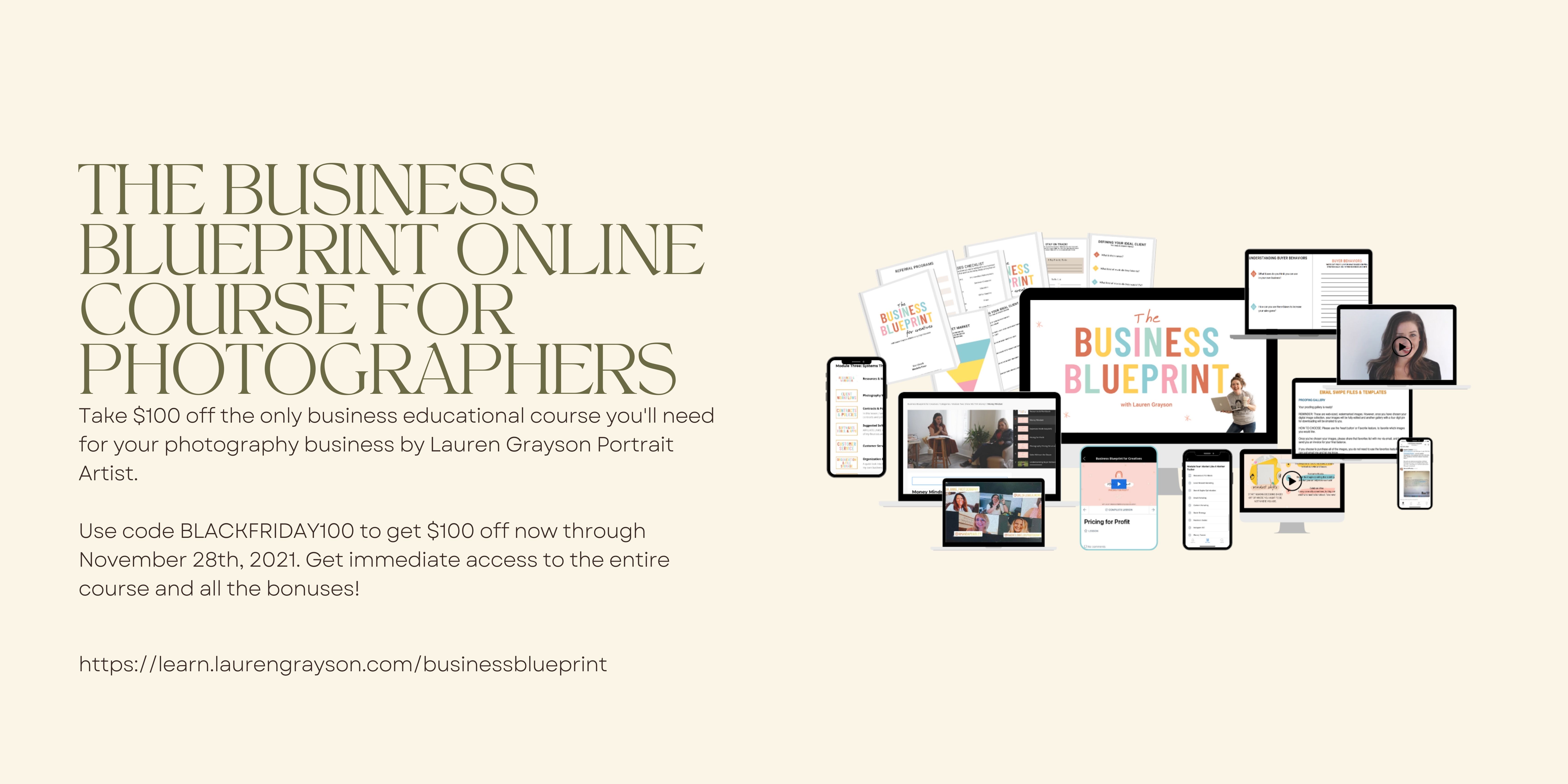 Running a photography business without the proper systems, strategies and knowledge is like trying to build a house without any tools. Most photographers get into business to create. They believe that if they could just improve their work, craft or skill, then those dream clients would come knocking down their door…that's usually not the case. Sign up for Lauren Grayson's Business Blueprint course to learn how to be profitable and productive!
$100 off business course online
Code – BLACKFRIDAY100